Online Safety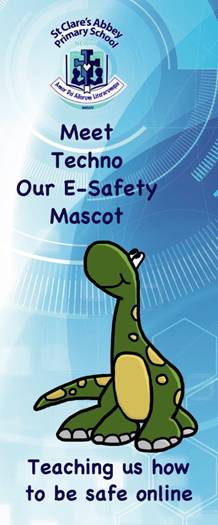 St Clare's Abbey Primary School understands the importance of internet safety and use two reputable agencies to ensure this is upheld in our school. We live in a world where we can find any information we want in a few seconds on the internet. We can talk to people from all over the world, play games with other people and keep in touch with family and friends. We can use our computers, laptops, tablets, mobile phones and games consoles. But you should always be very careful about who you speak to and what information you share with other people. We want you to be safe, and that means we all need to think carefully about what we do when we are using technology. If you ever feel worried or concerned about anything you see or anything that someone says to you, you should always tell an adult.
As part of our Online Safety mission within the school we have introduced a mascot called Technosaur. The pupils from Nursery right through to P7 will learn all about how to stay safe online and be kind and responsible when using the internet. If you would like more information on how to keep your children safe online when at home please read the links below.
Online Safety when Learning from Home
Home learning requires a certain amount of 'online time' for our children and it is wonderful that we can avail of this to keep a sense of normality and continuity in education at this time. So as families start spending more time at home and online it may a good idea to have a family agreement, start a conversation with your whole family about how you all use the Internet and to discuss how to behave positively online.
Useful websites
Internet Safety Day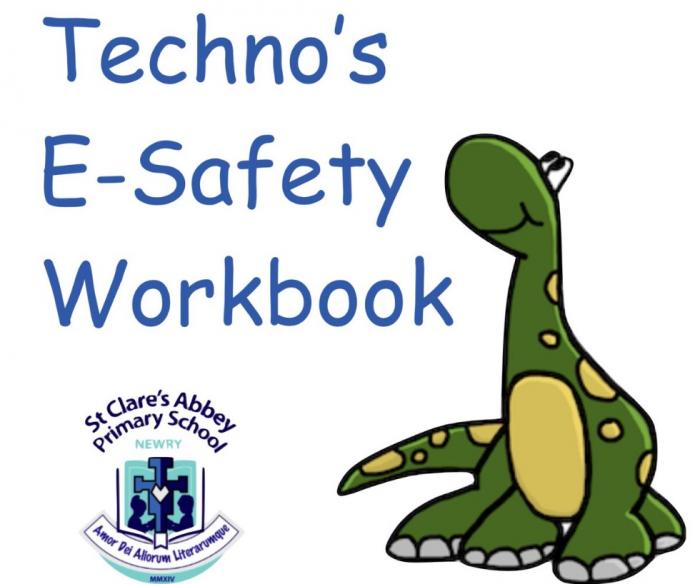 School Photographs & Videos
Parents and pupils please remember that photographs taken in the school environment of children are not to be put on any social media sites.
We ask all parents and family members to respect this school rule. If this rule is not respected, the matter will be referred to our Board of Governors.
Pragniemy przypomnieć rodzicom oraz uczniom, że fotografie wykonane w Å›rodowisku szkolnym nie mogÄ… być udostÄ™pniane na serwisach spoÅ'ecznoÅ›ciowych. Zasada ta dotyczy także PaÅ"stwa wÅ'asnych dzieci. Prosimy wszystkich rodziców o przestrzeganie tej zasady. JeÅ›li zasada nie bÄ™dzie przestrzegana, sprawa zostanie przekazana ZarzÄ…dowi SzkoÅ'y
IMPORTANT
Online Safety Code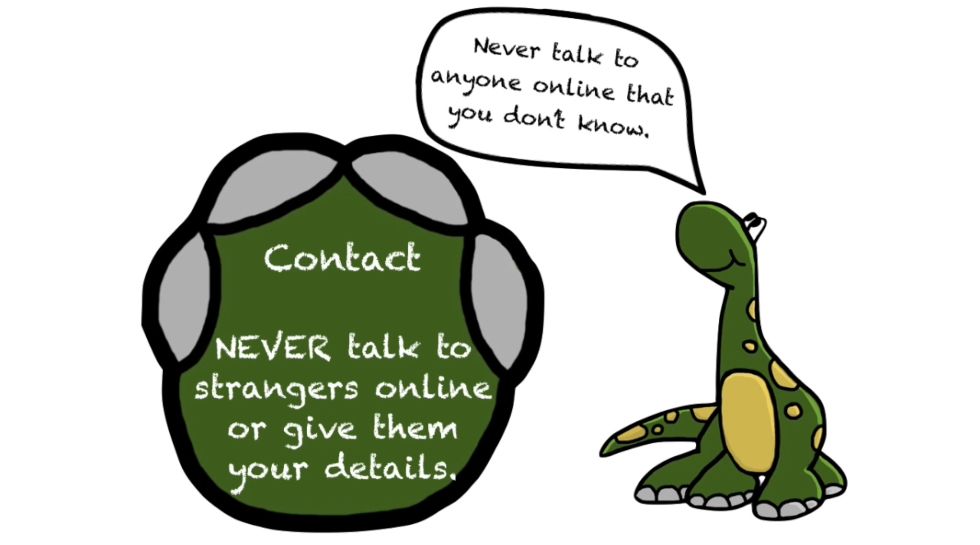 Copyright information on Techno
Techno and all images associated with the identity of our eSafety mascot is copyright protected and owned by St Clare's Abbey Primary School. Permission must be sought in writing from the principal to use any reference or images relating to Techno.
St Clare's Abbey Primary School, Nursery, ECPD, 12 Courtenay Hill, Newry, BT34 2EA | T: 028 3026 2175

WEBSITE BY: SCHOOLWEBDESIGN.NET | Login