Welcome to Nursery
Welcome to St. Clare's Abbey Nursery...where the adventure begins.
In Nursery,
We are happy

We are imaginative

We are a team

We are friends

We are active

We are curious and inquisitive

We are prayerful

We are mindful

We are musical

We are proud

We are caring

We are creative

We are learning

We are mark-makers

We are risk-takers

We are becoming confident

We are problem-solvers
Meet Our Morning Class 2021/2022
Meet Our Afternoon Class
Attention Parents
RE September 2022

New Nursery and Primary one pupils
We ask that all reply slips and completed Data Forms are returned to the school office before/on 10 May 2022.
Thank you
Notice Board
Snack 2021/2022
Healthy Snack is provided for Nursery pupils each day. Snack costs £10 per month and can be paid through the School Money App, at the beginning of each month. Many thanks.
Nursery Gates
The Nursery gates will be padlocked promptly, as the session begins. If any parent arrives after that time, he/she will need to go to the main school office and admission will be arranged. Many thanks for your support with this.
Nursery News
21st Oct 2021
This year, to celebrate the launch of our Bedtime Reading Scheme, we had a Virtual...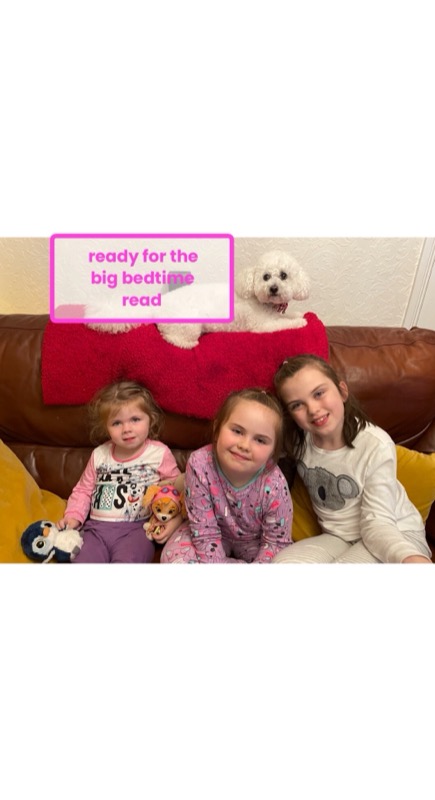 St Clare's Abbey Primary School, Nursery, ECPD, 12 Courtenay Hill, Newry, BT34 2EA | T: 028 3026 2175

WEBSITE BY: SCHOOLWEBDESIGN.NET | Login