P3
Welcome to Primary 3
In Primary 3 children have moved into Key Stage 1 and are building on the firm foundation developed in Primary 1 and 2.
Children are provided with opportunities to consolidate and build upon their previous learning experiences through a range of challenging and enjoyable lessons and activities. We place emphasis on the development of personal, social and emotional skills while developing Literacy, Numeracy and academic skills.
We aim to develop children's self confidence, self esteem, problem solving and decision making skills whilst learning in a fun, safe and secure environment.
Our motto in Primary 3 is to strive to achieve our best whilst remembering to be kind, honest, gentle, generous, fair and hardworking.
Meet Mrs Tierney's / Mrs Mc Keown's Class
Meet Miss Duffy's Class
Meet Mr Digney's Class
P3 Videos
Miss Duffy's P3 Class Nativity Play 2022
19th Dec 2022
Important
Please do not send nuts or nut based products into school.
Prosimy nie dawacać dzieciom do szkoÅ'y żadnych rodzajów żywnoÅ›ci zawierajÄ…cych jakiekolwiek orzechy, ponieważ mamy dzieci z silnymi alergiami na orzechy.
ArtykuÅ'y te obejmujÄ… herbatniki i batoniki z nadzieniem typu nutella lub rogaliki zawierajÄ…ce orzechy laskowe lub jakikolwiek inny rodzaj orzechów.
Å»ywność zawierajÄ…ca wszelkie rodzaje orzechów bÄ™dzie musiaÅ'a zostać skonfiskowana
When a person has a food allergy, they can get very sick if they eat that food.
Here's how you can help a classmate with allergies:
Never swap lunches or pressure them to eat something.
Promise you'll tell an adult if your classmate feels or looks unwell after eating.
Wash your hands after eating your breakfast and food in school.
BIRTHDAY CAKES
Only a "Sainsbury's" or "Tesco" nut free cake sealed in its original box can be permitted in school. This is to protect children who may have potentially life-threatening nut allergies.
Wylacznie ciasto z Sainsbury's w Tesco oryginalnym pudelku oznaczone "nut free" (wolne od orzechow) dozwolone jest do przynoszenia do szkoly. Zasada ta ma chronic dzieci, ktore moga miec potencjonalnie zagrazajace zyciu alergie na orzechy.
Latest Photographs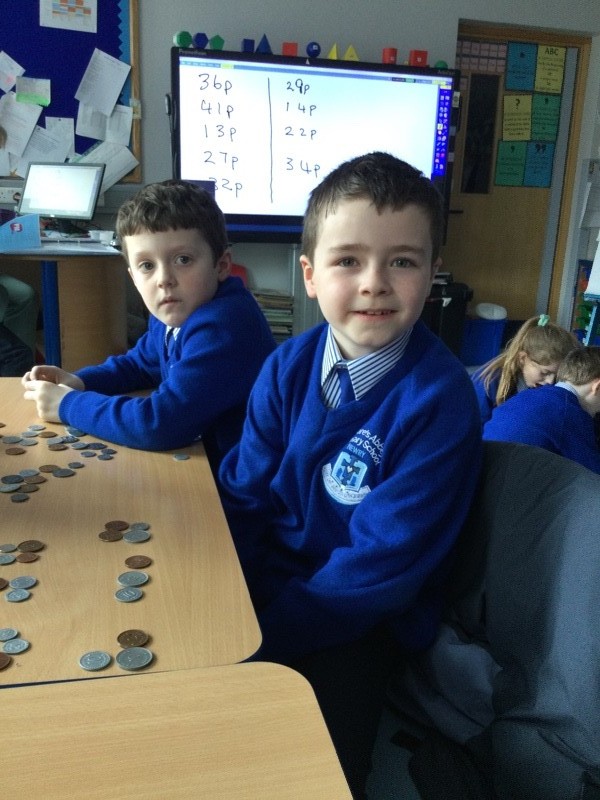 St Clare's Abbey Primary School, Nursery, ECPD, 12 Courtenay Hill, Newry, BT34 2EA | T: 028 3026 2175

WEBSITE BY: SCHOOLWEBDESIGN.NET | Login