P7
Primary 7 pupils are expected to apply the knowledge they have gained previously through the years. They are challenged to become independent learners who can apply their skills to real life situations. All learning is geared towards equipping the children with skills needed for transition to Post-Primary and indeed life skills needed for beyond school.
In each term every child in primary 7 takes on a role of responsibility on our Pupil Leadership Team (PLT). This is an opportunity for them to exhibit the behaviour expected from a St Clare's Abbey student and become role models for the rest of the school.
Meet Mrs Mc Parland's Class
Our Videos
Stations Of The Cross 2022
14th Apr 2022
Latest Photographs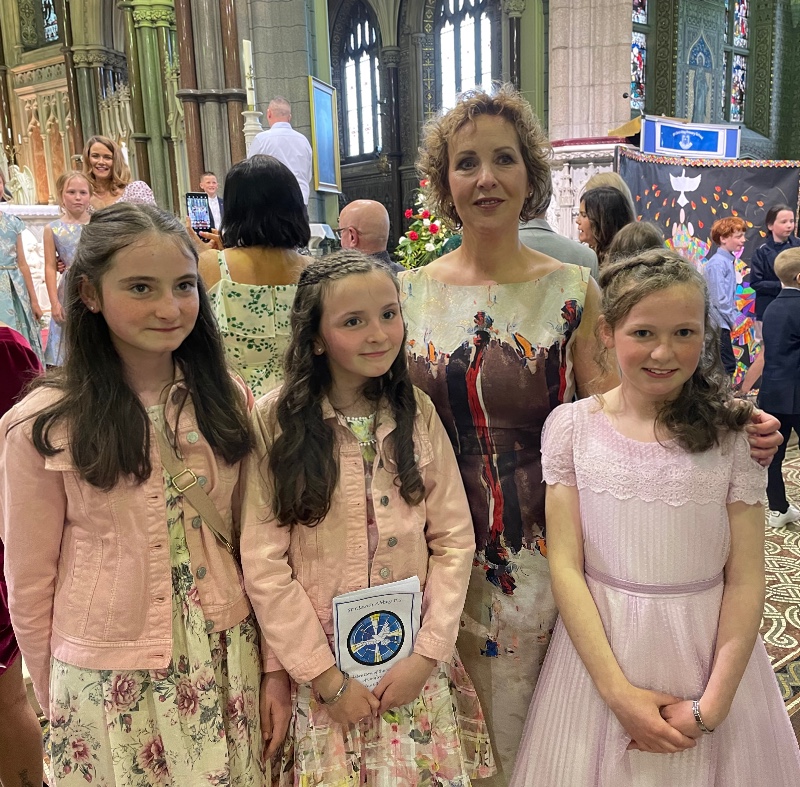 Working in small groups.
Planning our trifold leaflets.
Learning how to use PowerPoint Online for our leaflets.
Planning how it should look.
Thinking about what it should say.
Listening to different ideas.
Editing our work to check spelling and grammar.
Pancake Tuesday 🥞
Lots of toppings!
My favourite.
Playing Irish music.
Learning to dance.
St Patrick's Day Cèili.
Best book review.
Marita Conlon-McKenna author of 'Under the Hawthorn Tree'.
Listen to Marita discuss why she became an author.
Zoom call with an author.
Service of Light.
World Maths Day.
Visit to the museum.
St Clare's Abbey Primary School, Nursery, ECPD, 12 Courtenay Hill, Newry, BT34 2EA | T: 028 3026 2175

WEBSITE BY: SCHOOLWEBDESIGN.NET | Login